40 Days for Life Opening Rally - September 25th!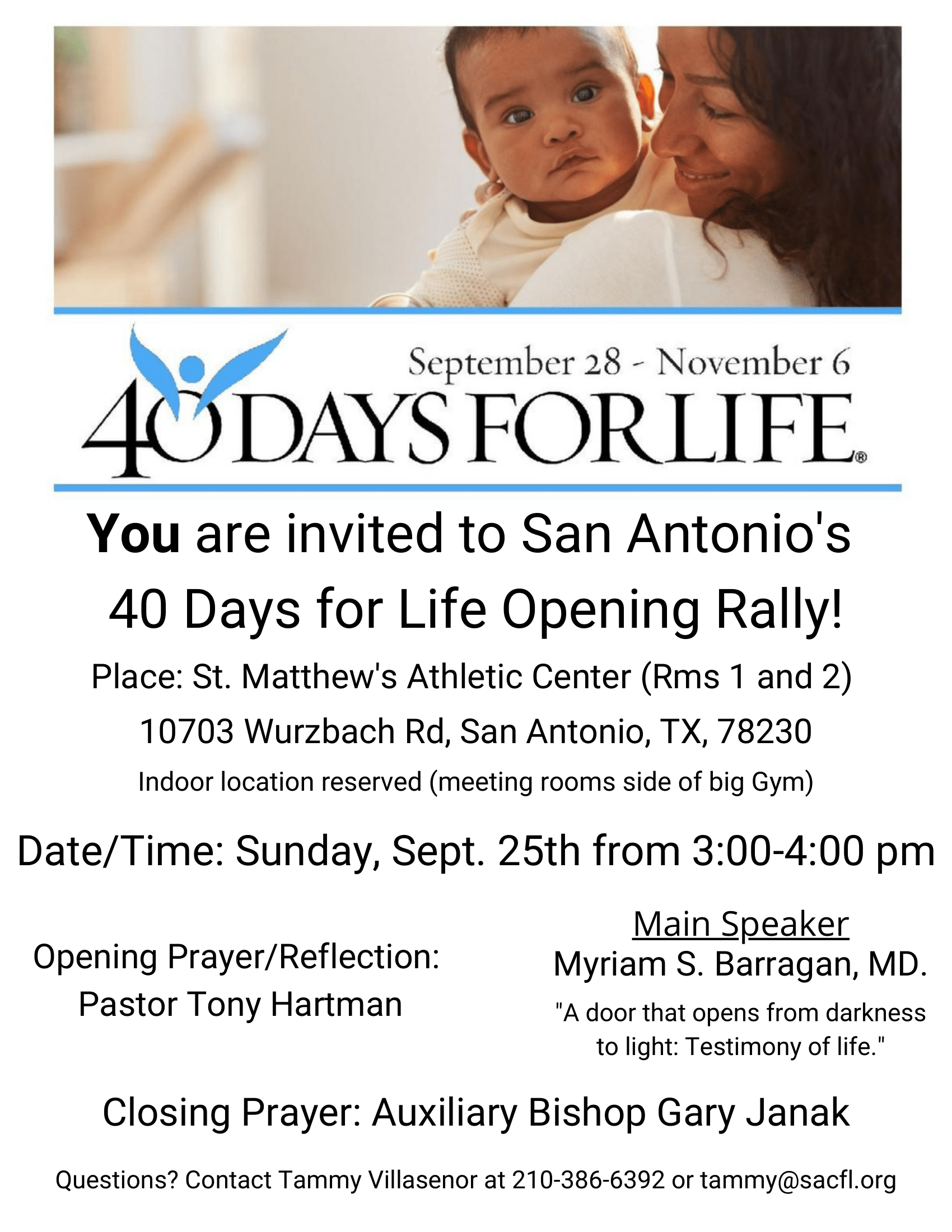 40 Days for Life Fall 2022 Campaign
Click here for our 40 Days for Life Fall 2022 Opening Rally flier!
Click here for our 40 Days for Life Fall 2022 campaign flier!
40 Days for Life is a community-based campaign that draws attention to the evil of abortion while offering alternatives to those in crisis pregnancy through the use of a three-point program:
Prayer and Fasting
Constant Vigil
Community Outreach
Vision and mission
40 Days for Life is a focused pro-life campaign with a vision to access God's power through prayer, fasting, and peaceful vigil to end abortion in America.
The mission of the campaign is to bring together the body of Christ in a spirit of unity during a focused 40 day campaign of prayer, fasting, and peaceful activism, with the purpose of repentance, to seek God's favor to turn hearts and minds from a culture of death to a culture of life, thus bringing an end to abortion in America.
Parking
Volunteers may park on the road using the map below.  Please observe parking signs and do not park on neighbor's grass. 

Please do not park across the street adjoining Planned Parenthood (Beverly Mae & Babcock). This is a pro-life ministry with a very small parking lot reserved for women needing crisis pregnancy assistance.
 
About a two block walk from Planned Parenthood's side street on W. Beverly Mae Drive, there is a home at the corner intersection of Beverly Mae Dr. and Betty Lou Dr. The residents at 4914 Betty Lou Dr. support the pro-life cause and have given their permission for cars to be parked at the northwest (shady) side of their home.
On Dorothy Louise Drive, the side street to the south of Planned Parenthood, there is some street parking between the no parking signs.

Across the street on the other side of Babcock Road, there is some street parking on Melrose Homgreen near the intersection of Melrose Homegreen and Merton Minter in front of the VA Medical Center fenced parking lot.
 
Please be respectful and follow all parking signs. Thank you!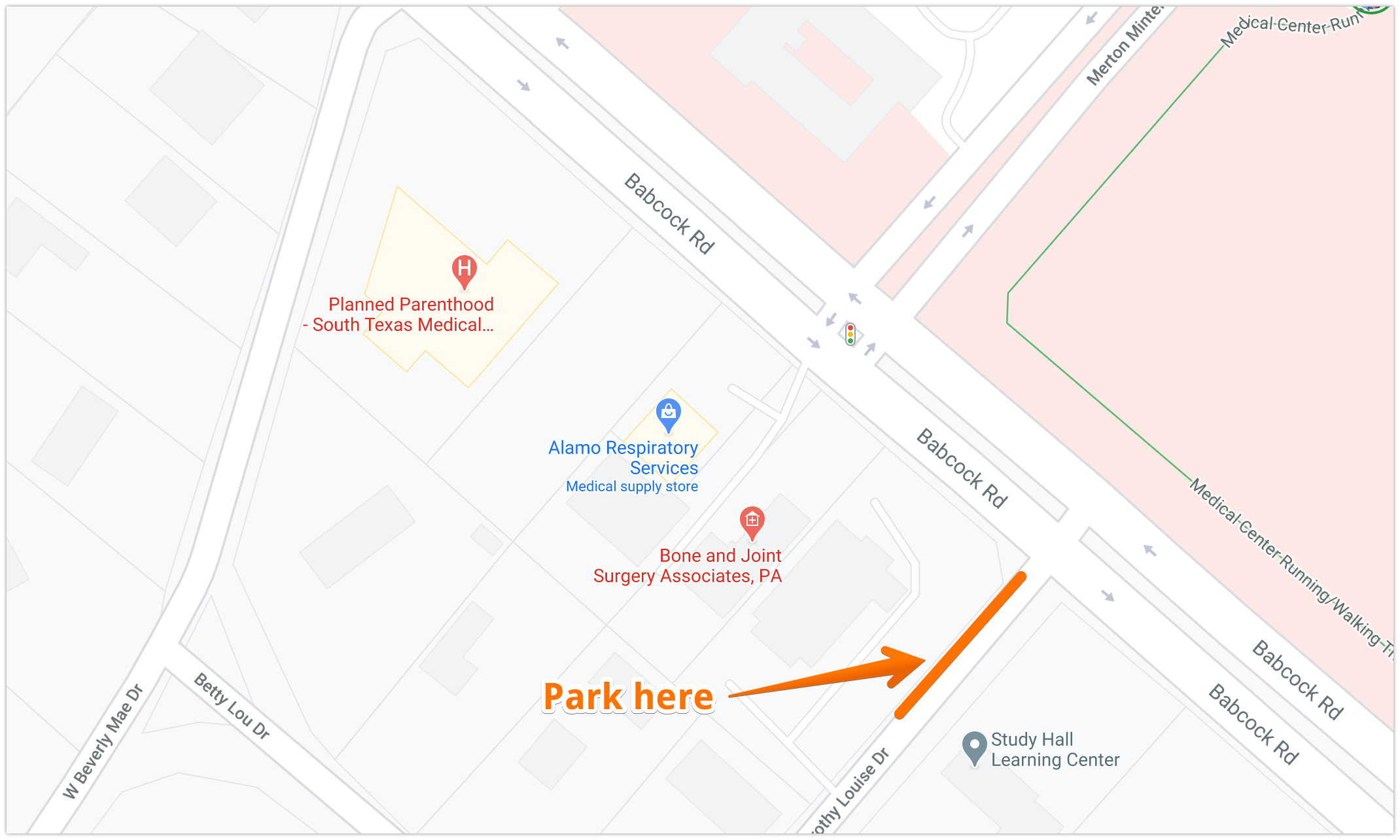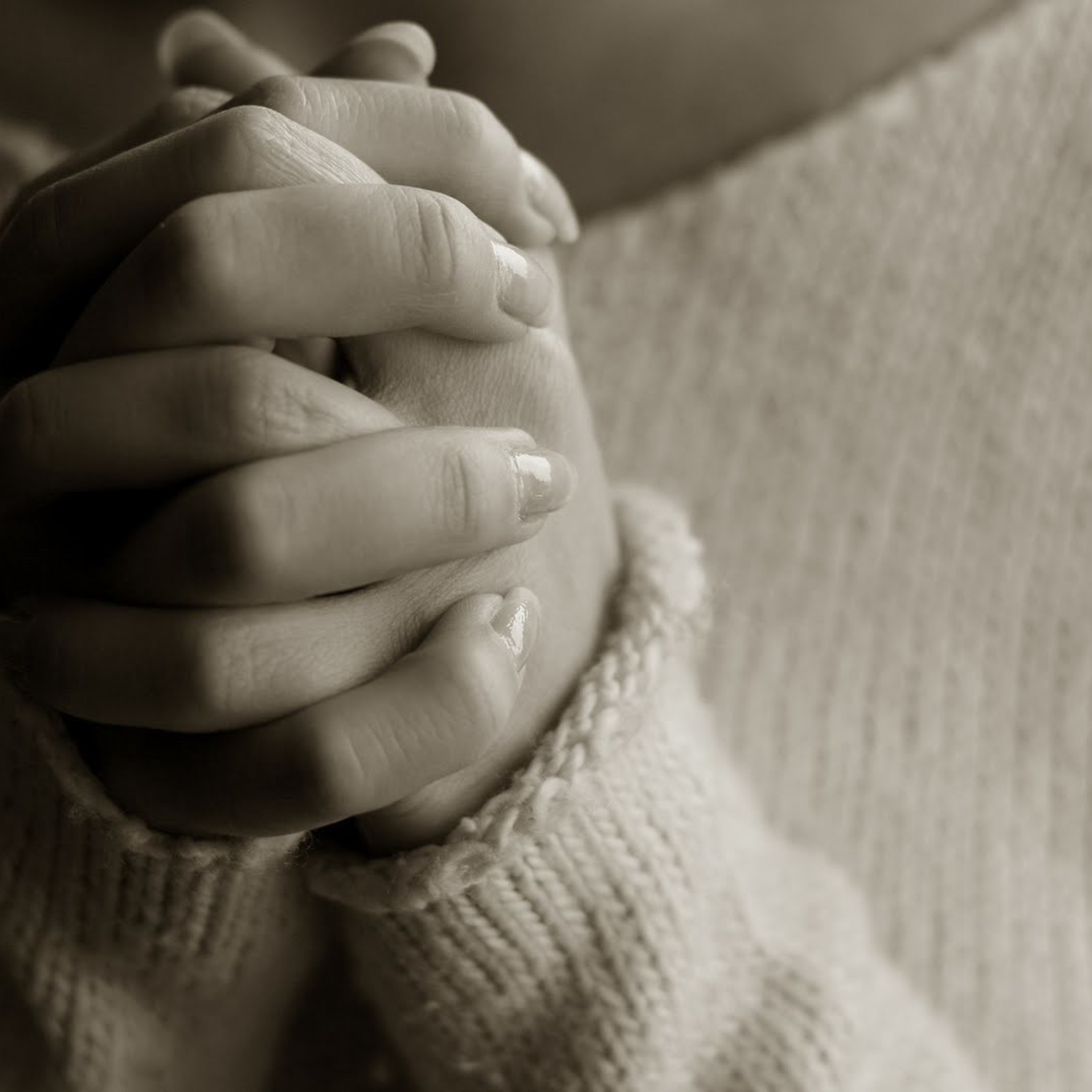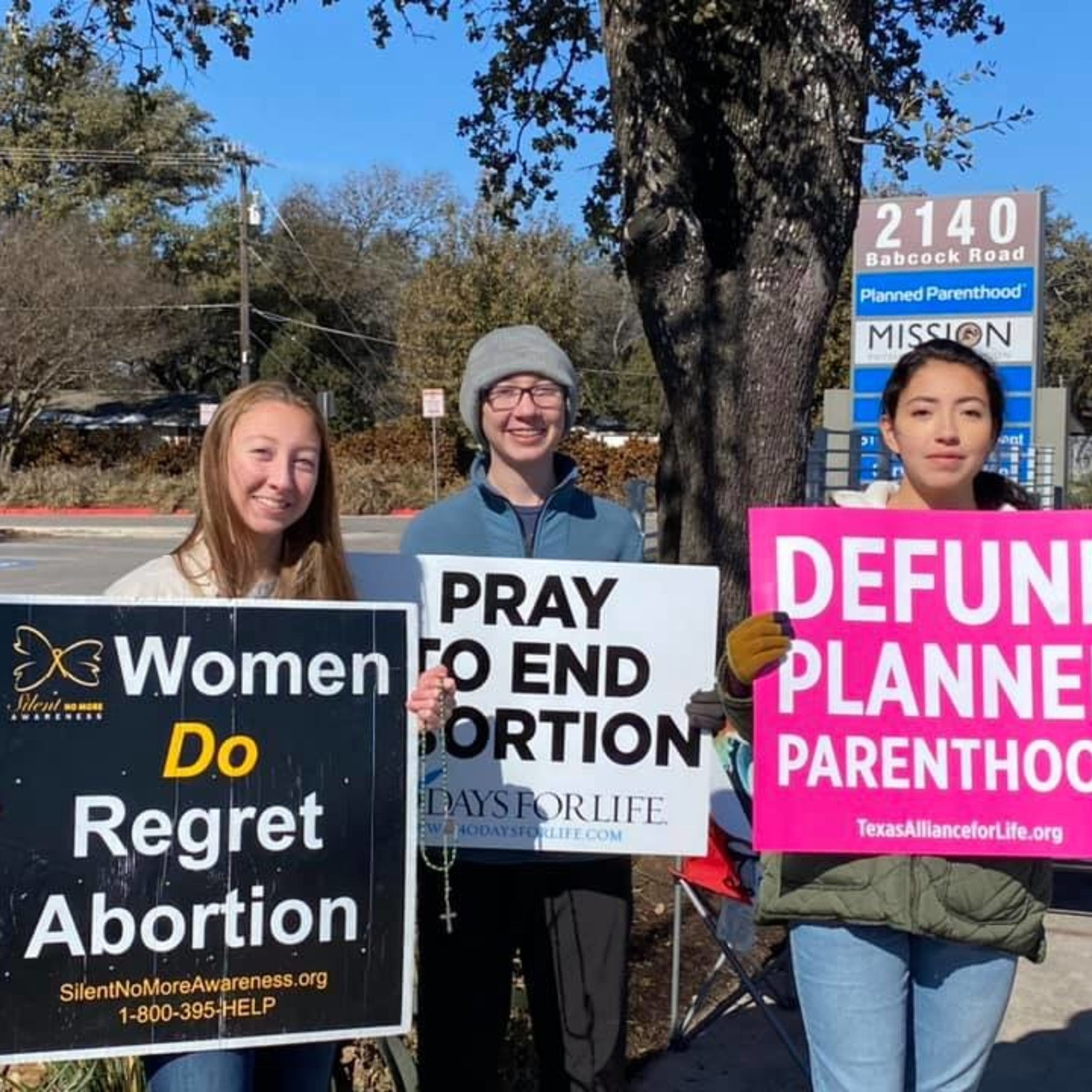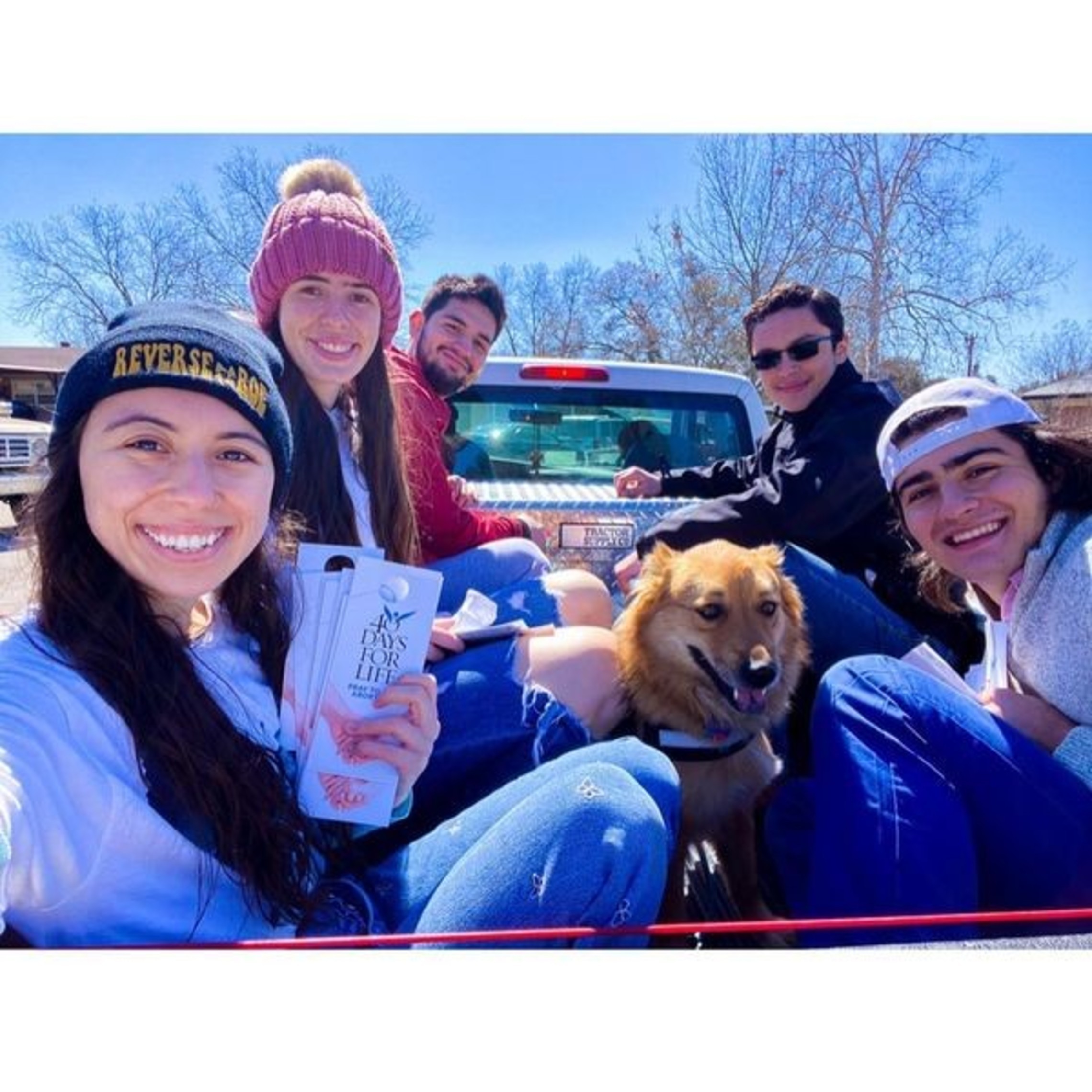 What 40 Days for Life has witnessed (so far)
The SACFL has coordinated 40 Days for Life campaigns since 2007. These world-wide efforts have mobilized people of faith and conscience across all 50 of the United States and in 63 nations including Canada, Australia, England, Ireland, Northern Ireland, Argentina, Armenia, Belize, Denmark, Georgia, Germany, Poland, Puerto Rico and Spain.
During these unified efforts, participants witnessed countless blessings from God:
7,440 individual campaigns have taken place in 588 cities
More than 1,000,000 have joined together in an historic display of unity to pray and fast for an end to abortion
More than 20,000 church congregations have participated in the 40 Days for Life campaigns
Reports document over 17,000 lives that have been spared from abortion — and those are just the ones we know about
206 abortion workers have quit their jobs and walked away from the abortion industry
107 abortion facilities completely shut down following local 40 Days for Life campaigns
Hundreds of women and men have been spared from the tragic effects of abortion, including a lifetime of regrets
More than 2,100 news stories have been featured in newspapers, magazines, radio shows and TV programs from coast to coast ... and overseas
Many people with past abortion experiences have stepped forward to begin post-abortion healing and recovery