40 Days for Life Opening Rally - September 24th!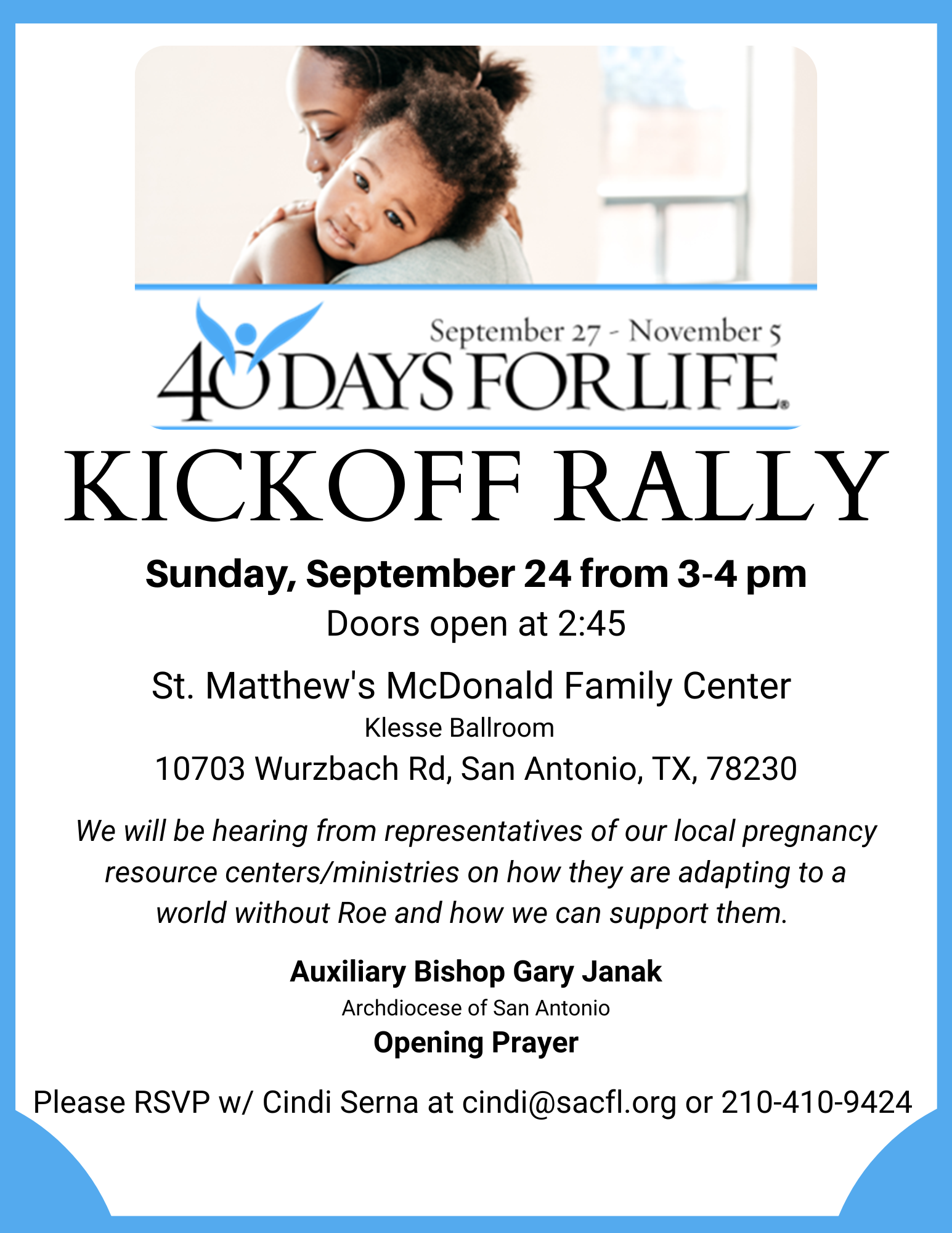 40 Days for Life Fall 2023 Opening Rally Promo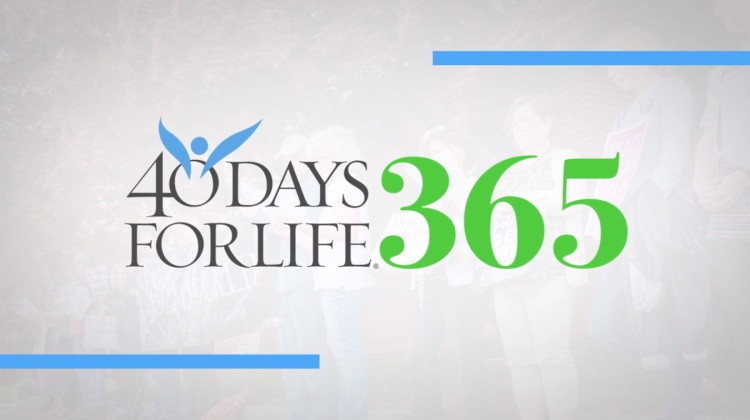 40 Days for Life 365
The National 40 Days for Life organization has launched a new program of year-round presence on the sidewalk.  The goal is to cover the sidewalk every hour that the abortion facility is open.  We are essentially doing this already with our Sidewalk Intern Program, but they are often out there by themselves.  Our goal in San Antonio is to have at least 2 people on the sidewalk for every open hour.  We are asking all of our participants to commit and sign up for an hour to pray.  This can be monthly or weekly.  Christ sent his disciples out in pairs - we will be stronger and safer if we have 2 each hour.
Here are the open hours of Planned Parenthood, 2140 Babcock Road:
Monday, Tueday, Thursday, and Friday 8-5
Sign up for your hour on this calendar: Sidewalk Calendar Here
Questions?  [email protected]
Public Rosaries to End Abortion
Join us in prayer on the sidewalk!  
SPANISH Rosary: 1st Friday of every month at 12 noon. Location: Planned Parenthood (2140 Babcock Rd.)
OUR LADY OF THE ATONEMENT Rosary and Prayers: 1st Saturday of every month at 8:45 a.m. Location: Planned Parenthood (2140 Babcock Rd.)
OUR LADY OF FATIMA Rosary and Prayers: 2nd Tuesday of every month at 12 noon. Location: Planned Parenthood (2140 Babcock Rd.)
| | | |
| --- | --- | --- |
|   | Spanish Rosary | Our Lady of Fatima Rosary |